Hollywood Lies
Hollywood Lies is an interactive murder mystery party for 16-32 guests (plus one host) published by Freeform Games.
Set in the modern day, Hollywood Lies takes place during the post-award party for Dazzled to Death, a fabulously successful movie. However, all is not well as the star, Tom Speed has died suddenly in a car crash last night. Was it foul play? (Go on - take a guess...)
Hollywood Lies kids' version now available - Freeform Games have written a kid's version of Hollywood Lies. It's basically the same game, but with the sordid side of Tinseltown removed. When you buy Hollywood Lies you get both versions of the game - so you can decide which to use. (There's also a monster-movie version available called Halloween Lies - click here to find out more about Halloween Lies.)
Click here to download the introductory pdf file and learn more about Hollywood Lies.
Hollywood Lies is an interactive murder mystery game - much like Freeform Games' other games such as All at Sea and Curse of the Pharaoh. Hollywood Lies also shares many of the same features - it has the item cards and the ability cards that those games have. (Item cards are used to represent all sorts of things - from the Eric awards, to movie screenplays and even a strip of negatives. Ability cards, on the other hand, provide rules for things like hypnosis and detecting secrets.)
Hollywood Lies has a number of different plots to keep everyone busy. For example, there are affairs, photographs of a young starlet, the mysterious dealings of the Post-Modern Freeform Movement - plus of course a murder to solve. On top of all that, Dazzled to Death's producers are all looking to make the next big movie - so they will be wheeling and dealing and need directors, actors and screenwriters for their movie.
At the end of the party, the producers and their crew act out a scene from their movies for everyone to enjoy - and vote for the next winner of Best Picture, Best Actor and Best Actress.
(By the way, if you think that
Dazzled to Death
is vaguely familiar - it's the name of one of
Freeform Games
' other murder mystery games...)
The cast of

Hollywood Lies

includes:
Movie producers
Movie stars
Screenplay writers
Bit-part actors
Agents
A newspaper columnist
A hypnotist
A detective
A private eye
And more...
Hollywood Lies needs a dedicated host, someone to organise the game. They play the Master/Mistress of Ceremonies. I really enjoy being the host - you know what's going on and can watch your friends scheme and plot and be devious to one another. (Note that for the kids' version of Hollywood Lies - I really do recommend that an adult hosts the party.)
Hollywood Lies stories and questions
Hollywood Lies is available from Freeform Games and comes in two forms. The main game costs £25 and caters for 16 to 22 guests. The expanded version of Hollywood Lies costs £30 and caters for up to 32 guests. To see how much Hollywood Lies costs in other currencies, use the converter. (It's pre-set to show how much £25 costs in US dollars - however please note that the exact amount will depend on the exact exchange rate at the time you buy and also the commission charged by your credit card.)
For more information about Hollywood Lies, click here to download the free introductory pdf file which includes more details - including background, a full cast list, costume guide and invitations. (The file may take a few moments to download.)
---
To purchase

Hollywood Lies

for 16 to 22 guests from

Freeform Games LLP

right now

click on either logo below:

---

To purchase

Hollywood Lies

for 16 to 32 guests from

Freeform Games LLP

right now

click on either logo below:
You will be taken to the Freeform Games LLP website - just follow the instructions to purchase Hollywood Lies. You will then be emailed the location of the main Hollywood Lies pdf files and password (to unlock it) almost immediately. Just download the game, print it out and have a great murder mystery!
By the way, if you don't want to buy the game over the Internet, the introductory pdf file provides details of paying by post.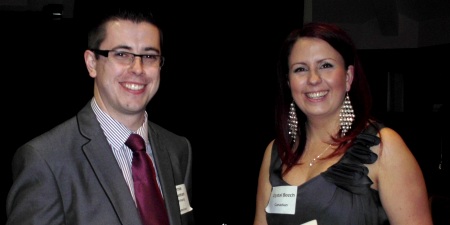 ---
Disclosure: I am a partner at Freeform Games LLP. I also wrote this game and am very happy to answer questions about it.
---