halloween party games
Halloween - witches, warlocks and parties...
all hallow's eve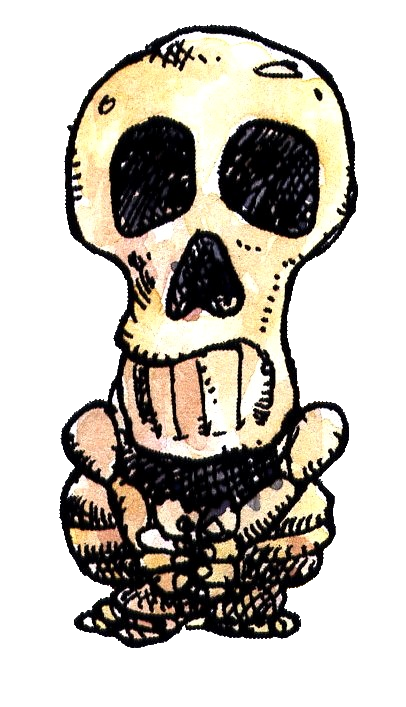 The bone idol - a spooky artefact found in Death on the Gambia
Halloween was originally a Celtic festival celebrating the end of summer and has been celebrated ever since in various guises all over the world.
Halloween is a shortening of "All Hallow's Eve" - because it's the evening before All Hallow's Day (All Saint's Day) on 1 November.
It's a time when, according to some traditions, the boundaries between the spirit and material worlds blur and magic is at it's most potent...

Halloween is also a time of parties and partying - which neatly brings me to Halloween-themed murder mystery parties.
Here I've listed the murder mystery parties that I think are particularly suitable for a Halloween bash.
My criteria for choosing is straight forward - if it has "spooky" elements (or has great opportunities for costuming), then I've listed it.
halloween lies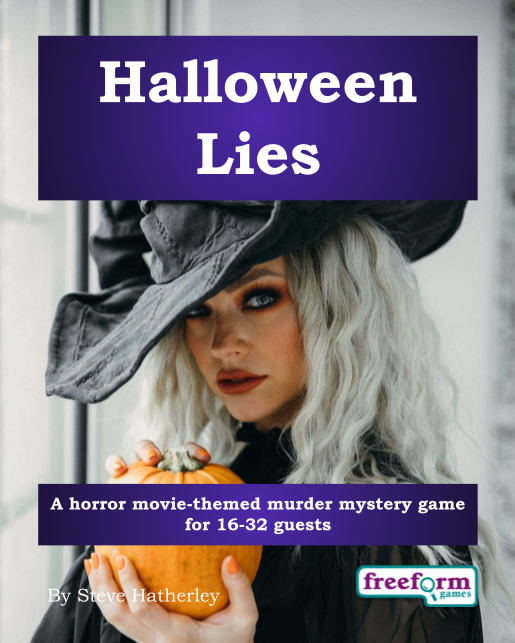 Set in the modern day, Halloween Lies takes place during the Halloween-theme costume party for The Vampire Detective, a fabulously successful horror movie.
However, all is not well as the star, Tom Speed has died suddenly in a car crash last night.
Was it foul play? (Go on - take a guess...)
Halloween Lies is for 16 to 32 guests (plus the host).

Click here to learn more about Halloween Lies.

curse of the pharaoh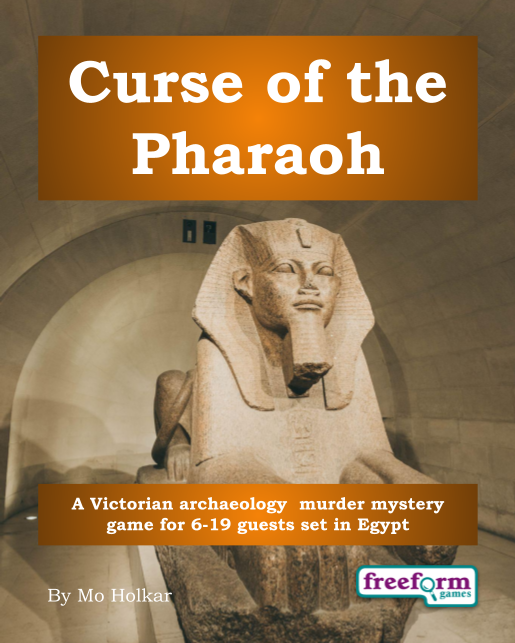 It's 1984 and Sir William Saville is throwing a dinner party to celebrate his latest discovery - a previously undiscovered Egyptian tomb.
However, one of his diggers has been murdered...
Egyptian magic, artefact smuggling and an ancient curse - it all happens in Curse of the Pharaoh.
Curse of the Pharaoh is for 6 to 19 guests (plus the host).
Click here to learn more about Curse of the Pharaoh.

Spellbound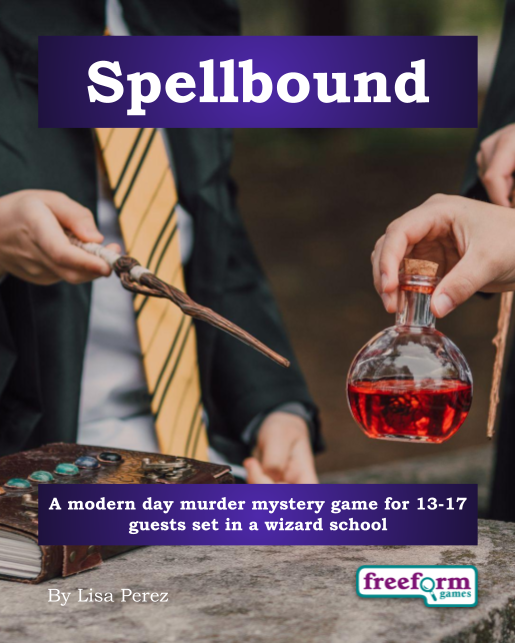 Set in the Tremaine School of Magic, Spellbound takes place on the last day before the summer break - and the Headmaster has been attacked!
Last night a red cross was painted on his door and this morning the Headmaster, Professor Bennet, has lost his memory!
Someone has used magic to attack the Headmaster - but who?
Spellbound is for 13-17 guests (plus one or two hosts).
Click here to learn more about Spellbound.
death on the gambia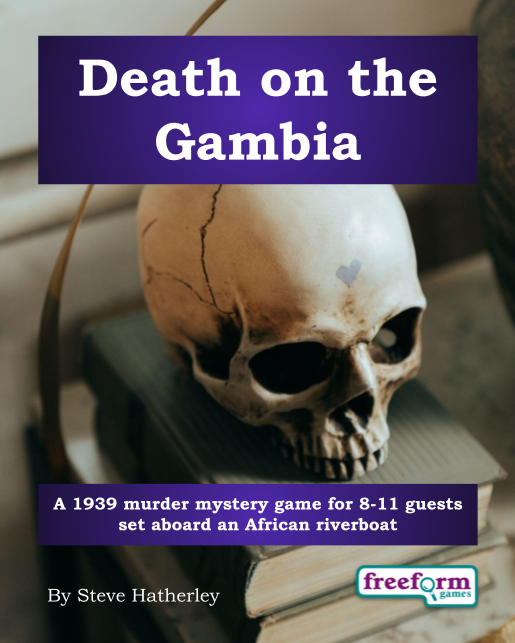 Venture into the heart of the Dark Continent in this 1939 murder mystery party set in Africa.
Death on the Gambia follows a tramp riverboat as it sails along the River Gambia in Africa. Aboard are a curious mixture of passengers - a big game hunter, a missionary, a doctor, a journalist, an archaeologist - and a hint of dark magic.
Click here to learn more about Death on the Gambia.
Murder at Sea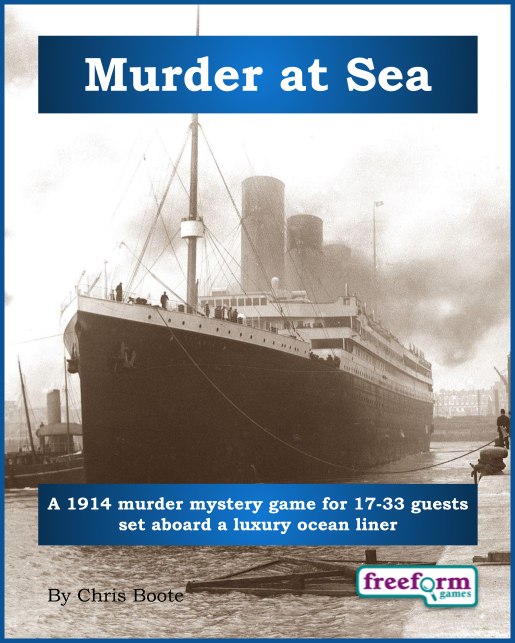 It is 1914 and as war is declared in Europe the Captain of an Atlantic luxury cruise liner is murdered in front of the passengers and crew.
Diplomats, officers, businessmen, journalists and more are all mixed up in this shipboard murder mystery.
Murder at Sea is for 17 to 33 guests (plus the host).

Click here to learn more about Murder at Sea.