NEw game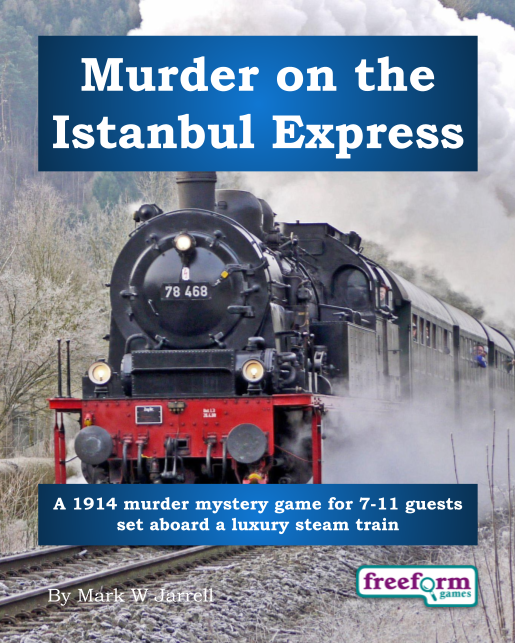 Murder on the Istanbul Express - for 7-11 guests
Don't know where to start?
Here's my suggested quick route through the site:
Step 1 - Go to Choosing a Game to choose the game that suits your party best.
Step 2 - Review the Tips for Hosts for helpful advice.

Step 3 - If you want to keep up to date with the latest murder mystery game news, click on my What's New page.

Step 4 - Once you've had your party - tell me how it went! Click here to tell me your murder mystery party story.

May 10, 22 06:24 AM

Harry Potter mystery party – murder mystery party games with a magical theme.

Apr 06, 22 09:37 AM

The Reality is Murder - a murder mystery game for 23-30 guests set on a tropical island during a reality tv show in 2003

Mar 01, 22 10:55 AM

Office murder mystery games - parties for 6-40 people suitable for an office event such as team-building, Downloadable.