Online Parties
With the arrival of 2020's coronavirus lockdown, many people have hosted online murder mystery parties.
Even as lockdown has been lifted, online parties have continued because they are often a convenient way for people to play.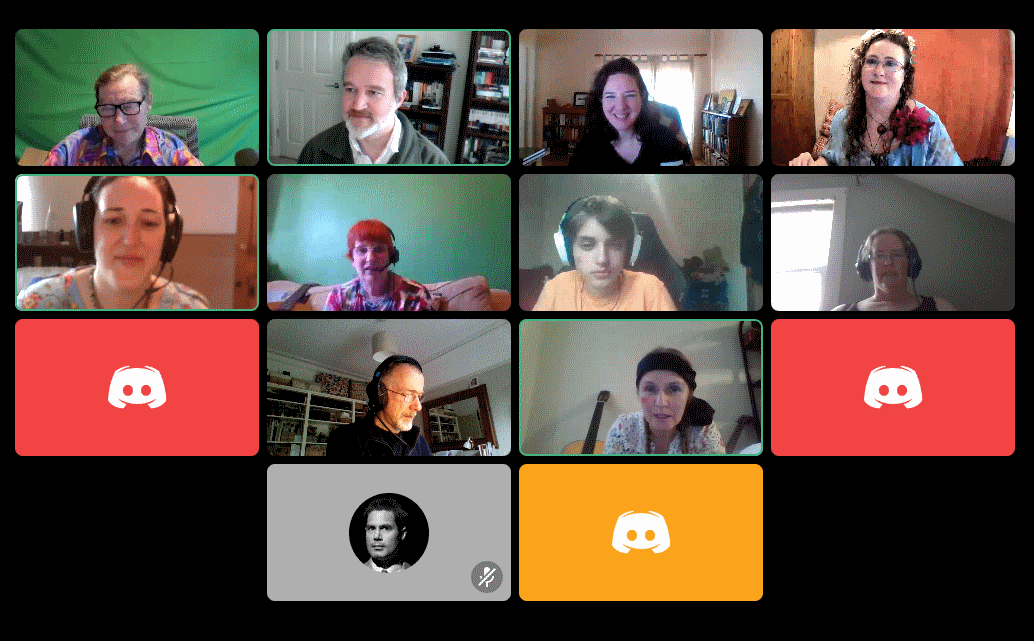 While online parties are not a full substitute for a face-to-face murder mystery party, they do have their advantages:

It's fairly easy to get a dozen or so people together to play a game online.
You can play across dfferent timezones which means you can invite people who wouldn't normally play.
They do have some challenges though:

Choosing a video chat system that everyone can use (Zoom and Discord are good).
Allowing plenty of time to get technical difficulties sorted out.
Online Party Tips and stories
Online murder mystery parties: Tips for hosting a murder mystery online, using video chat such as Zoom or Discord.
Hosting Reunion with Death using Kumospace: My experience (and tips) for hosting Reunion with Death using Kumospace virtual space.
murder mystery GAMES for online play
While you can run almost any murder mystery game online, these games work particularly well online.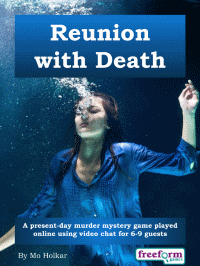 Reunion with Death is for 6-9 people and is set at a 15-year high-school reunion, in smallish-town America. Former students are gathering in the town's main hotel, ahead of the big party tonight. But someone has been murdered and everyone is now locked in the hotel until the murder is solved!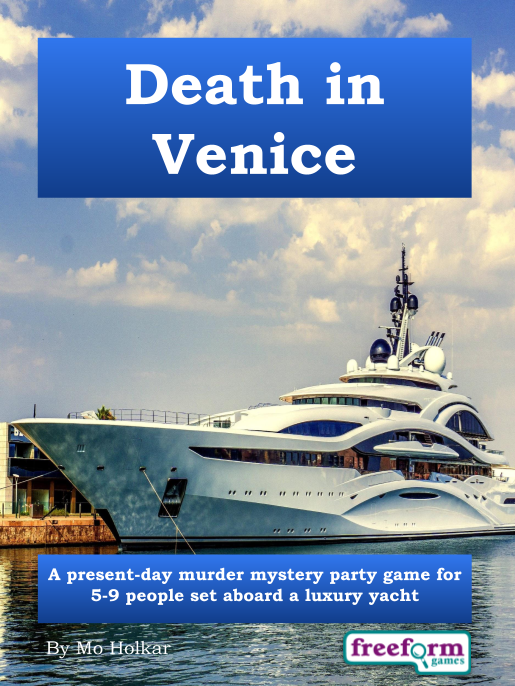 Death in Venice is for 5 to 9 people and is set aboard the luxury yacht Casanova following a post-award party at the Venice Film Festival. Controversial director Clay McFarland  is dead - and someone aboard the Casanova murdered him!