Murder mystery party tips for guests
Interactive murder mystery parties can take a bit of getting used to - here are some tips to help your guests get into the swing of things.
If you're hosting a party, you might want to email the link for this page to your guests so that they can browse these tips at their leisure.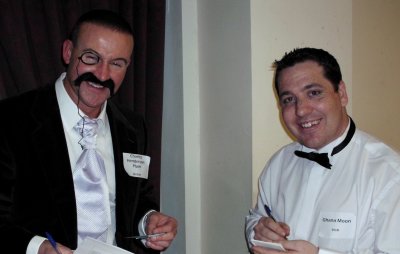 Playing a murder mystery game
Tips for playing a murder mystery game
Preparing to Play: What to do before you start playing - including costuming and turning up promptly.
How to Play an Interactive Murder Mystery Game: The basics of playing an interactive game.

Goals and Objectives: Tips for achieving your goals and objectives.

Photographing murder mystery parties: Some advice on taking photographs at your party.

Playing the murderer: Tips for when you play the murderer at a murder mystery party.

Safety: Tips for safety while playing a murder mystery game.

Solving the murder: Tips for solving the murder at a murder mystery party.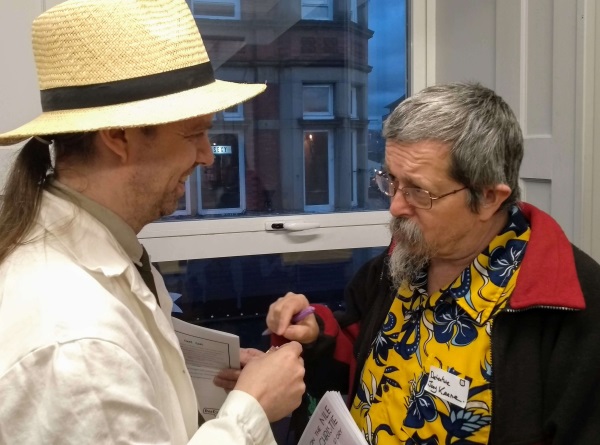 Deep in conversation in Death on the Gambia