Latest Game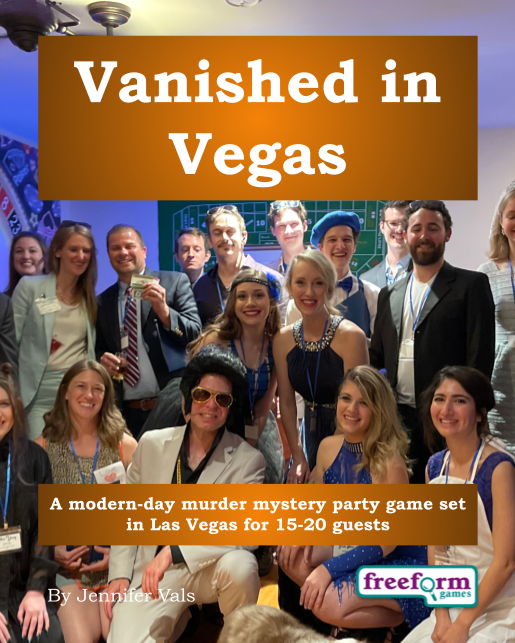 Vanished in Vegas - for 15-20 guests
Don't know where to start?
Here's my suggested quick route through the site:
Step 1 - Go to Choosing a Game to choose the game that suits your party best.
Step 2 - Review the Tips for Hosts for helpful advice.

Step 3 - If you want to keep up to date with the latest murder mystery game news, click on my What's New page.

Step 4 - Once you've had your party - tell me how it went! Click here to tell me your murder mystery party story.

Mar 29, 23 09:42 AM

Write your own murder mystery party in ten steps with my book

Mar 21, 23 09:57 AM

Vanished in Vegas - a murder mystery game for 15 to 20 guests set in a modern-day Las Vegas casino

Mar 12, 23 03:47 PM

I am thinking about getting A Dead Man's Chest to play with 15 people. I was wondering if it is possible for me, as the host, to get involved in any way?