HalloweEN
PArties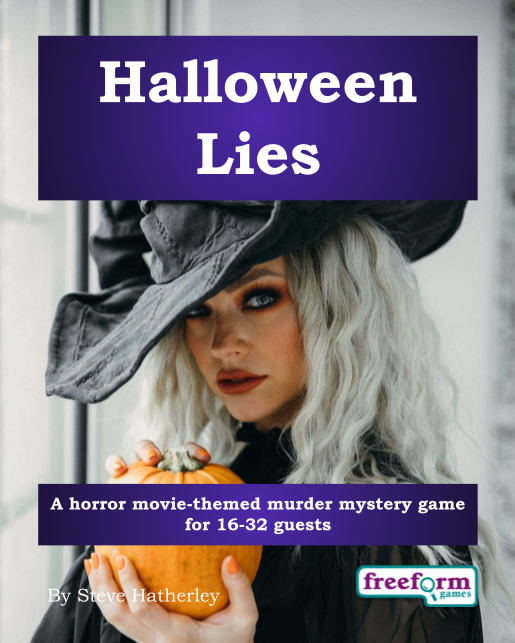 Click here for great Halloween murder mystery games
Don't know where to start?
Here's my suggested quick route through the site:
Step 1 - Go to Choosing a Game to choose the game that suits your party best.
Step 2 - Review the Tips for Hosts for helpful advice.

Step 3 - If you want to keep up to date with the latest murder mystery game news, click on my What's New page.

Step 4 - Once you've had your party - tell me how it went! Click here to tell me your murder mystery party story.

Dec 03, 23 12:19 PM

Hi there. I ordered A Speakeasy Murder. I'm hosting it and trying to figure how it ends? How do you figure out the murderer. I've been looking through

Nov 17, 23 07:13 AM

For our Christmas party this year, I would like to host a murder mystery. It is for 33 people, OR nurses and surgeons. Which murder mystery would be the

Oct 17, 23 06:35 AM

Geeky murder mystery party games - games with aliens, superheroes and wizards