Aliens! Wizards! Superheroes! It's true, geek culture has arrived - and that includes murder mystery parties. 
So here are my suggestions for geeky murder mystery games - games with aliens, superheroes or wizards (and witches).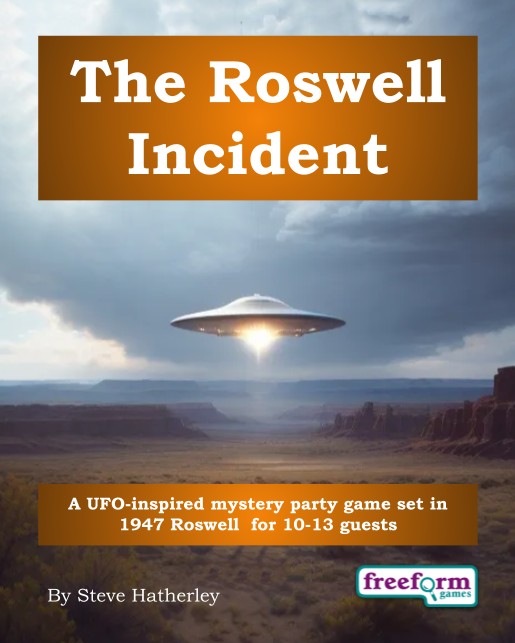 The Roswell Incident is set in 1947 and something has crashed outside Roswell. Is it a weather balloon? Or is it a flying saucer?
Characters include aliens and government agents in this alien-themed murder mystery party for 10 to 13 guests and one host.
A Heroic Death is set in the near-future. It takes place in the SuperHeroicJusticeDoomSquad's secret base where our heroes are locked in while the world outside is in danger. But someone in the Squad is a murderer!
Characters include superheroes and supervillains in this superheroic murder mystery party for 8 to 12 guests and one host.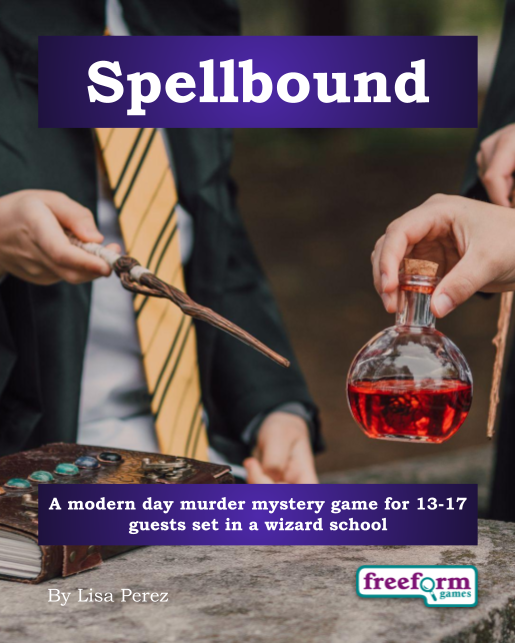 Spellbound is set in the Tremaine School of Magic and takes place on the last day before the summer break - and the Headmaster has been attacked!
Characters include wizards and witches (both students and teachers) in this magical murder mystery party game for 13-17 guests.
Click here to learn more about Spellbound.