Safe Murder Mystery PArties
Please remember that murder mystery parties are just that – parties.
Sometimes it's too easy to get carried away in the excitement and before you know it you've broken a prop or an ornament.
Or if you're really unlucky, you've hurt someone.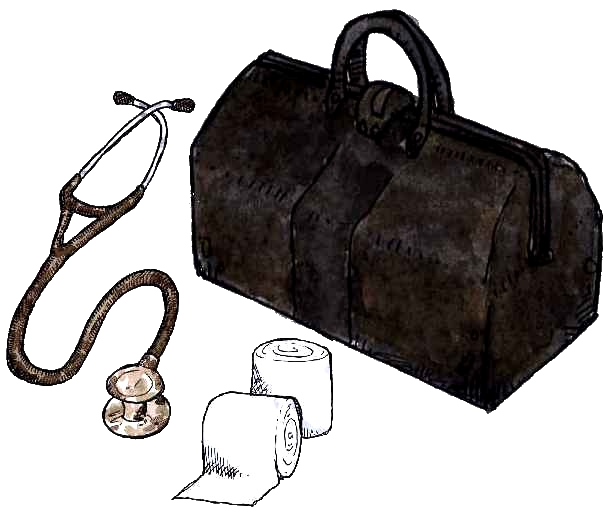 An in-game (pretend) first aid kit in case of in-game (pretend) injury. Just make sure you don't need a real one!
Remember - it's only a game
Your friends and colleagues won't necessarily be behaving in ways you expect. They will be playing characters with their own secret backgrounds and agendas...
Somebody will probably be working against you, others may have been told to snub you, or have been told lies about your character...
Don't take anything personally – it's only a game!
be careful!
Finally, be careful.
Don't do anything that could injure or harm yourself or anyone else. You want an entertaining evening – not a painful one.

No replica weapons
While props are great, replica weapons are not. Replicas can be mistaken for real weapons - and that can lead to tragic consequences.
So please don't include replica weapons as part of your costume, or as props.
Let's stay safe and well and have ourselves a great murder mystery party.