female only murder mystery parties
No men allowed!
These female murder mystery parties are women only parties and are great for hen night, bachelorette parties or just if you need to get the girls over!

hollywood lies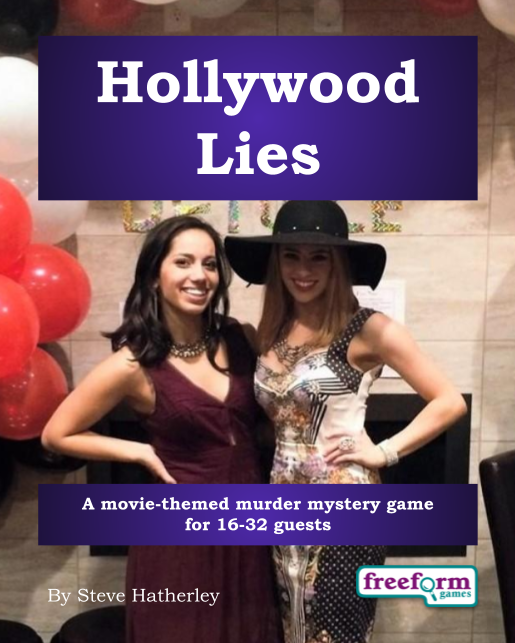 Set in the modern day, Hollywood Liestakes place during the post-award party for Dazzled to Death, a fabulously successful movie.
However, all is not well as the star, Tom Speed has died suddenly in a car crash last night. Was it foul play?
What do you think?
Hollywood Lies is for 16 to 32 guests (plus the host), and costs $49.99.
The characters in Hollywood Lies are all gender neutral - and can be played by either men or women.
Click here to learn more about Hollywood Lies.
death bemoans her
Death Bemoans Her is an all-women murder mystery and can easily cater for up to 22 - there are 10 main roles and everyone else is a detective.
It's the quarterly meeting of the Gazillionaire Girls Group - and there's a murderer present...

Click here to to go the Mysteries-on-the-Net site and learn more about Death Bemoans Her.