victorian themed murder mystery parties
These murder mystery games are set during the reign of Queen Victoria, and are essentially "British" in character.
They are an ideal theme party idea - just add guests and costumes for a great party.

curse of the pharaoh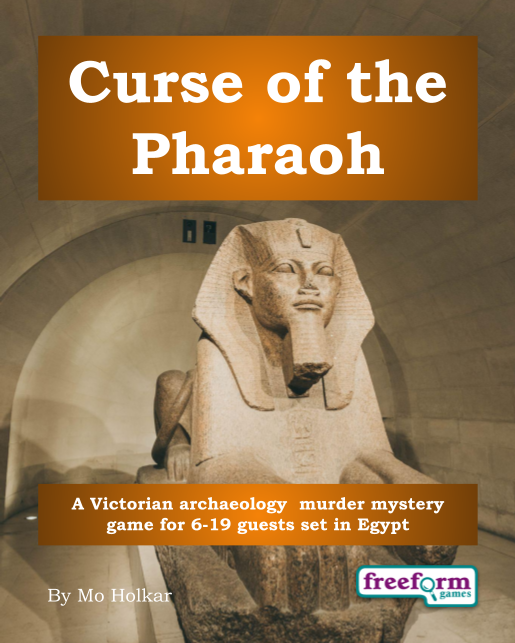 It's 1984 and Sir William Saville is throwing a dinner party to celebrate his latest discovery - a previously undiscovered Egyptian tomb. However, one of his diggers has been murdered...
Egyptian magic, artefact smuggling and an ancient curse - it all happens in Curse of the Pharaoh.

Curse of the Pharaoh is for 6 to 19 guests (plus the host), and costs £30.00 from Freeform Games LLP.
Click here to learn more about Curse of the Pharaoh.
the last gasp
It is New Year's Eve 1899 and George Sweet plans to leave the country before his wicked and dissolute past catches up with him. Before he goes, he is holding one last party - "The Last Gasp."
Invited to it are all the people who have suffered as a result of his appalling behaviour - he is determined to use his party to make up for past mistakes. At least, that's the plan...
Captains, Doctors, Dames - even Queen Victoria herself - characters of all sorts have been invited to The Last Gasp. Who will you be?

The Last Gasp is for 12 to 40 people and costs £29.99 from Murder Mystery Games.

Click here to learn more about The Last Gasp.