Christmas Party Ideas
Christmas is a time for friends and families, for celebrations - and of course for throwing parties.
And what better way to celebrate the spirit of Christmas than with a murder mystery party?
Christmas party idea
These murder mystery games have either a Christmas theme, or can easily be adapted to a Christmas theme.
The Night before Christmas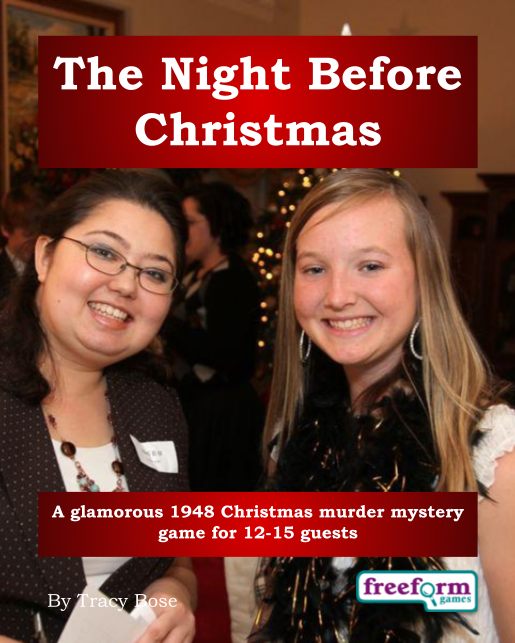 The Night before Christmas is for 12 to 15 guest, plus one host.
The Night before Christmas is set at a glamorous 1948 American cocktail party on Christmas Eve, and one of the valets has been murdered!
Click here to learn more about The Night Before Christmas.

Christmas Lies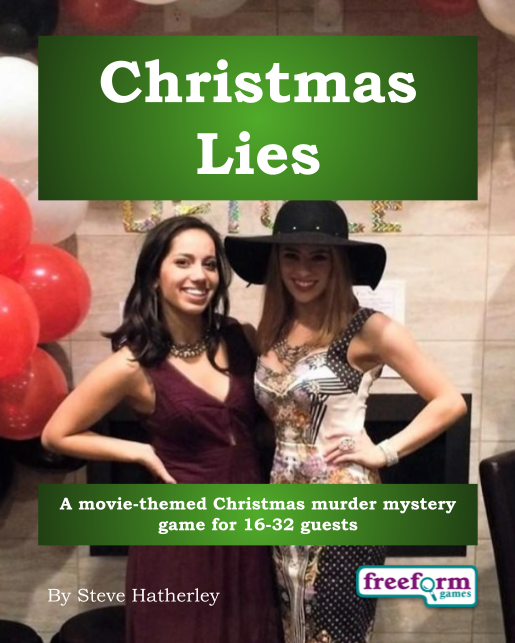 Set in the modern day, Christmas Lies takes place during the Christmas-theme party for Christmas Confidential, a fabulously successful holiday movie.
However, all is not well as the star, Tom Speed has died suddenly in a car crash last night.

Was it foul play? (Go on - take a guess...)

Christmas Lies is for 16 to 32 guests (plus the host).

Click here to learn more about Christmas Lies.
snow business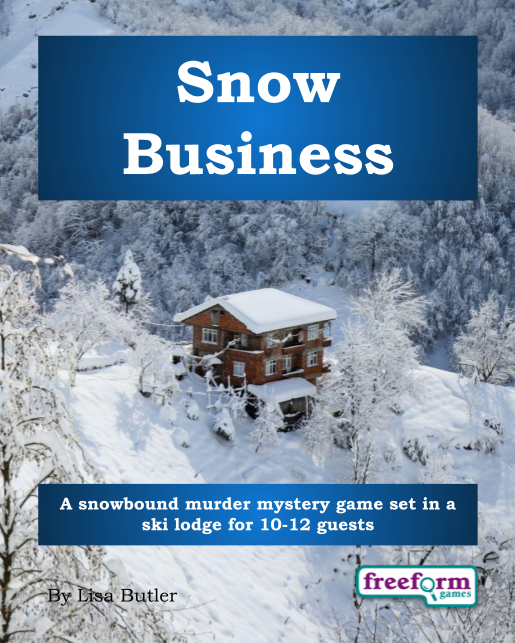 Snow Business is for 10 to 12 guests, plus the host.
Two families are on a skiing holiday in the French Alps - but all is not well as feuds are brewing and murder is in the air.
Although Snow Business isn't specifically a Christmas party, it would be easy to give it a festive theme - just set it at Christmas!

Click here to learn more about Snow Business.

Christmas capers
Christmas Capers is set in the North Pole at Santa's workshop.
It is time for a new Santa. Santa has his succession plan in place - normally the chief gift wrapper is promoted to Santa when the time is right. But some aren't happy with this arrangement. Unhappy enough to kill?
Christmas Capers is for 4-120 players (there are different versions).
Click here to go to the Murder Mystery USA site and learn more about Christmas Capers.
Other ideas for a christmas party
These games could easily be set at Christmas.
A SPeakeasy Murder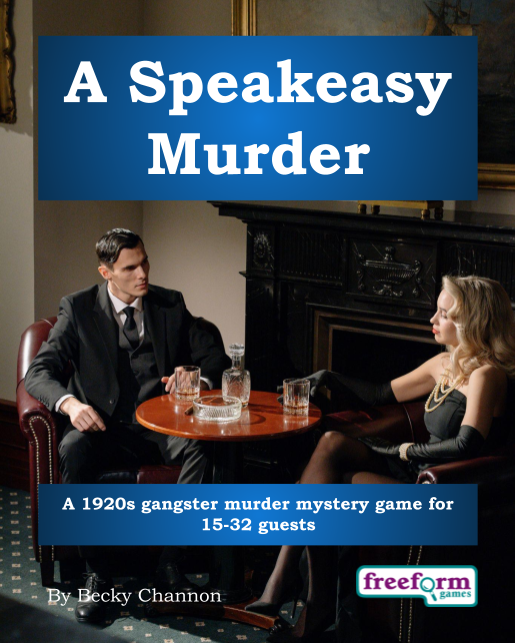 A Speakeasy Murder is a 1920s gangster murder mystery game for 15-32 guests.
Set at Fat Stan's Speakeasy, poor Scabface Martins has been gunned down by a masked hoodlum in a long black cloak. But who did it?
Click here to learn more about A Speakeasy Murder.
bludgeoned on broadway
Bludgeoned on Broadway is a 1940s murder mystery game for 8-13 guests.
The Arlington Theater's new Broadway play, Olympian Days, encounters trouble as its leading actor is murdered!
Click here to learn more about Bludgeoned on Broadway.