Office Murder Mystery
Are you looking to host an office murder mystery for your co-workers, colleagues and friends? Look no further!
office murder mystery team building
Whether looking for a team-building event or simply a social get-together, a murder mystery party is a great way to unwind with your colleagues.
Office murder mystery parties will give your teams something to bond over as they discuss their character's secrets. After the party, they will have enjoyed a shared creative experience they will remember for years after.
In these games, everyone has a role with objectives to achieve. They must talk and negotiate with other players to achieve their goals. These office murder parties are a great way of breaking down barriers and increasing communication. 
(And it's up to you how you cast them - you can give your most junior people the most senior roles if you wish.)
These games are downloadable and require an organiser to get the best from them.
hollywood Lies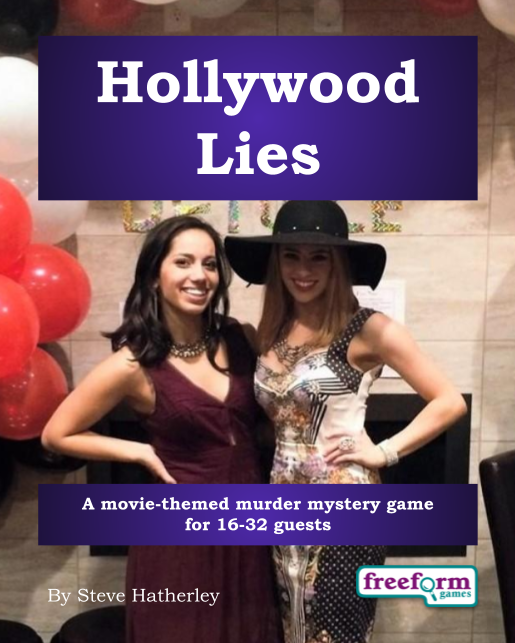 Set in the modern day, Hollywood Lies takes place during the post-award party for Dazzled to Death, a fabulously successful movie.
However, all is not well as the star, Tom Speed has died suddenly in a car crash last night. Was it foul play?
What do you think?
Hollywood Lies is ideal as an office murder mystery party as it includes a movie-making game. The guests will end the party in small teams creating their own movie - and the movies are acted out at the end of the party!
Hollywood Lies is for 16 to 32 guests (plus the host). The characters in Hollywood Lies are all gender neutral - and can be played by either men or women.
Click here to learn more about Hollywood Lies.
(I ran Hollywood Lies as an office murder mystery for my own work - click here to read how it went!)
Murder at Sea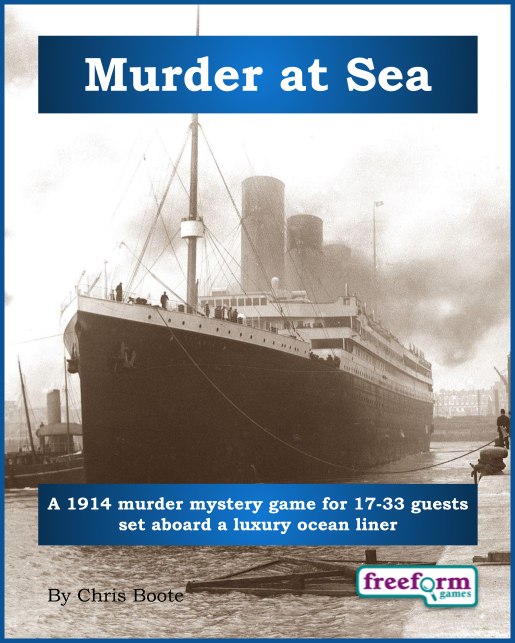 It is 1914 and on the eve of the first world war the Libertania, an American cruise liner, is in the middle of the Atlantic Ocean when its Captain is murdered...
In Murder at Sea the guests play the parts of crew and first-class passengers of the Libertania. As well as the murder Murder at Sea brims with intrigue and espionage as the ship's passenger list includes diplomats and spies and more!
Murder at Sea works well as an office murder mystery to help develop junior members of staff by giving them the senior roles aboard the ship (Captain, First Officer) or some of the upper class passengers.
Murder at Sea is for 17 to 33 guests (plus the host).

The final curtain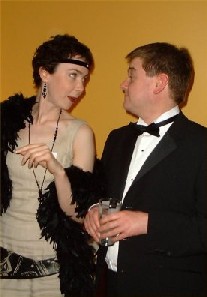 Actor Vincent Royle has died mysteriously on stage - and Scotland Yard believes it's murder. However, the show must go on and Littledown Theatre Company are called together to celebrate Vincent's life and also to answer questions posted by Inspector Blewitt.
As a member of the cast or crew, you will find yourself in the middle of treachery, blackmail and murder.
The Final Curtain is for 7 to 14 people.